BIO
DAVE SHUL:  SONGWRITING MENTOR 
Dave has been involved in the Bay Area music scene for the past 35 years as a songwriter, producer and guitarist. His versatility landed him gigs with Ozomatli, Sly and Robbie, Lenny Williams, Jennifer Holiday, Counting Crows, Pink and Billy Preston to name a few. He was also a member of Michael Franti and Spearhead for 14 years writing over 30 songs over the span of seven albums. In his spare time he works with Bay Area youth musicians in bands and coaches them through his decades of experience.
San Francisco based guitarist whose earliest work can be found in the works and remixes of the Hardkiss brothers, including their remixes of Elton John, The Sandals, Mother and of course their own recordings. Soon after he formed his own Conga Club project as well as joined Spearhead with Micheal Franti. 
He remains  in the Bay Area and more recent projects include working with Cornell C.C. Carter, Jay Lane (Primus), Luis Enrique , Jason Becker, Latin Killers among others.
 SHUL  also is an Official Voting  Member of RECORDING ACADEMY since 2020 and AWARD WINNING GUITAR PLAYER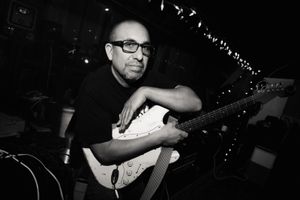 Producer Services
COMPOSER AND RECORDING CREDITS 
2020 United we stand Los Mocosos Guitar and Producer
2020 Viajeros del tiempo Latin Killers Bass Player /Producer
2018 Triumphant Hearts Jason Becker Guitar (Rhythm) 
2018 Sunk Right BackJ Burn Producer, Guitar, Primary Artist 
2016 Epic & Ting Bulby York Guitar 
2010 Yoga Revolution Composer 
2010 Valentine's Day [Original Motion Picture Soundtrack] Composer 
2010 The Sound of Sunshine Michael Franti &   Spearhead Guitar, Vocals (Background) 
2009 Now That's What I Call Music! 32Composer 
2008 Electric Apricot: Quest for Festeroo Composer 
2008 All Rebel Rockers //Michael Franti & Spearhead Member of Attributed Artist, Guitar, Group Member, Composer 
2007 Yell Fire! LiveMichael Franti & Spearhead Guitar, Group Member, Composer 
2007 Live at Baobab Michael Franti Guitar 
2006 Yell Fire Michael Franti & Spearhead Guitar, Group Member, Composer, Guitars 
2006 Snakes on a Plane: The Album Composer 
2003 Everyone deserves music Michael Franti and Spearhead / Guitar Co Wrote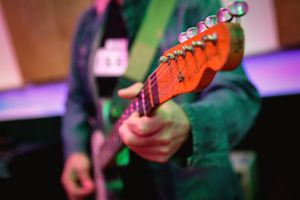 Ultimate GUITAR LESSONS
 ALL LEVELS
I have over 40 years experience in playing guitar, teaching, touring, and producing. My specialty is Rock, Pop, Blues, Latin, Funk, and R&B. Lessons are tailored to each students needs.
ONLINE LESSONS 
Contact me via Facebook messenger for more details or email at dshulguitar@gmail.com.
Instagram dave_shul_music 
Lets have some fun and start the New Year right!